Level up to a premium
motor refined for high performance electric skateboarding.
---
PLEASE NOTE Price is for one motor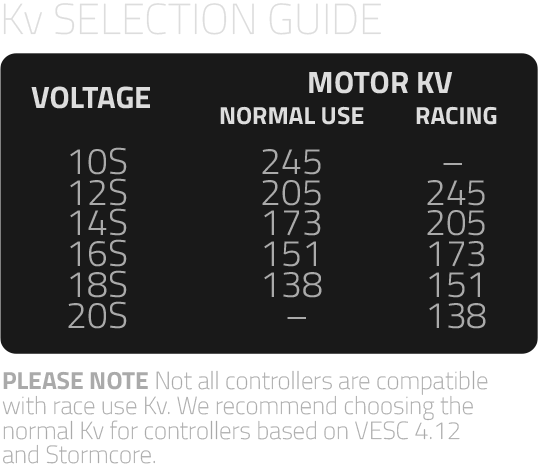 Designed for electric skateboarding.
We took everything we learnt about electric motors and worked closely with our manufacturing partners to make specific improvements that take this motor to a whole new level.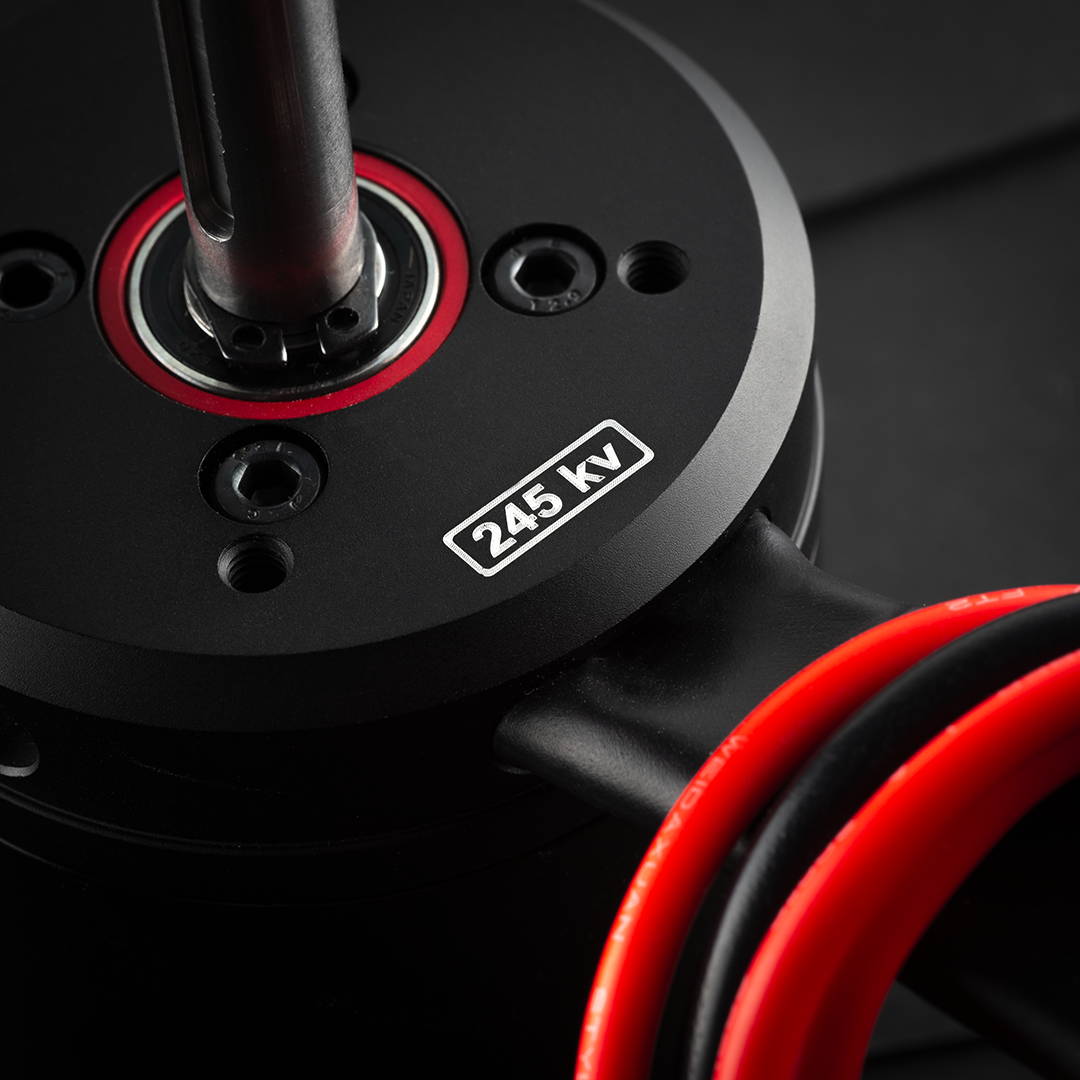 Enjoy an improved skate feeling.
With ultra low rolling resistance this motor free rolls better than any other motor we've tested.
A longer life for your motors.
Our unique quad bearing design ensures a long lifespan with the high radial loads placed on esk8 motors.

Serviceable bearings means easy maintentance with simple tools.

Simply swap your bearings out at the end of thier lifespan rather than discarding the entire motor.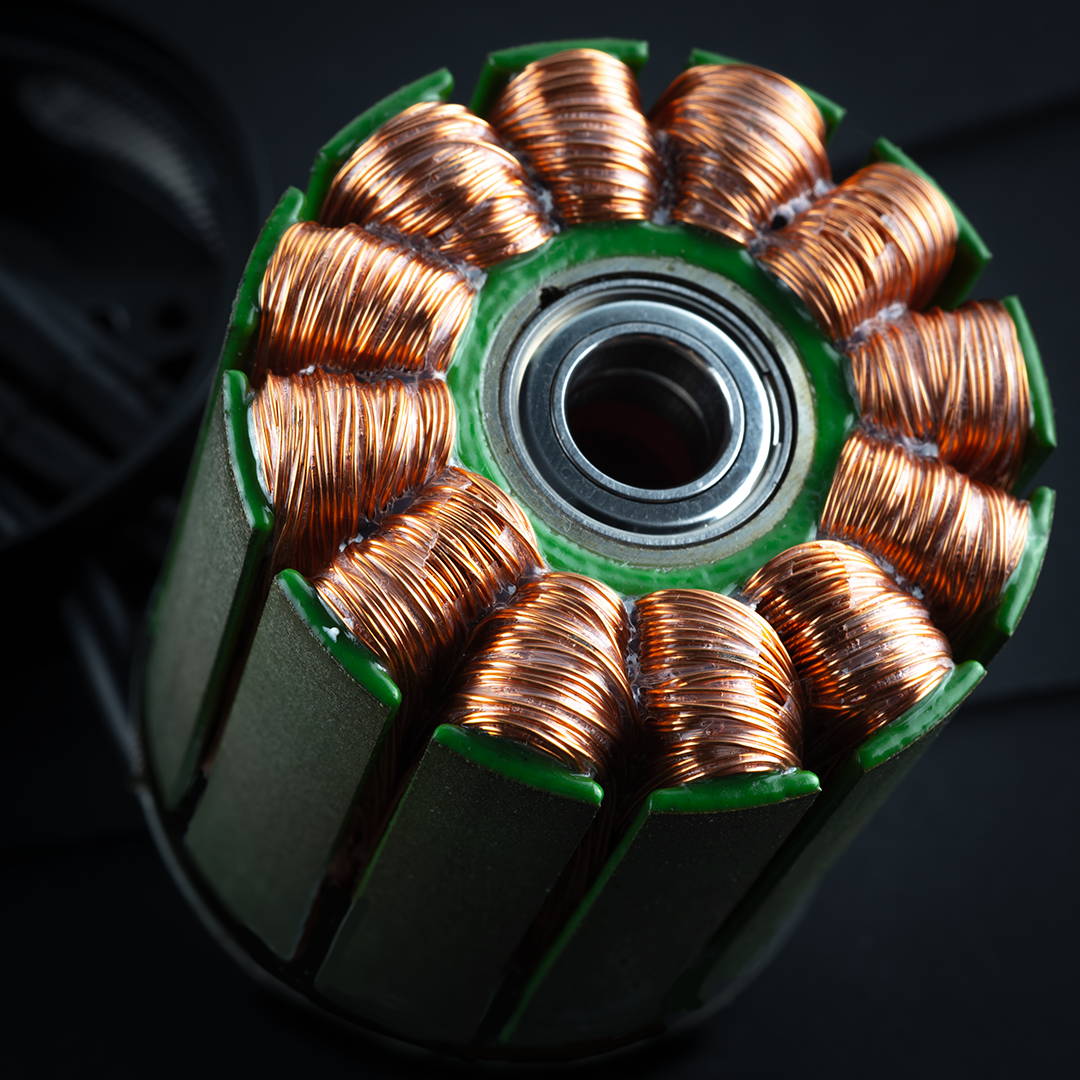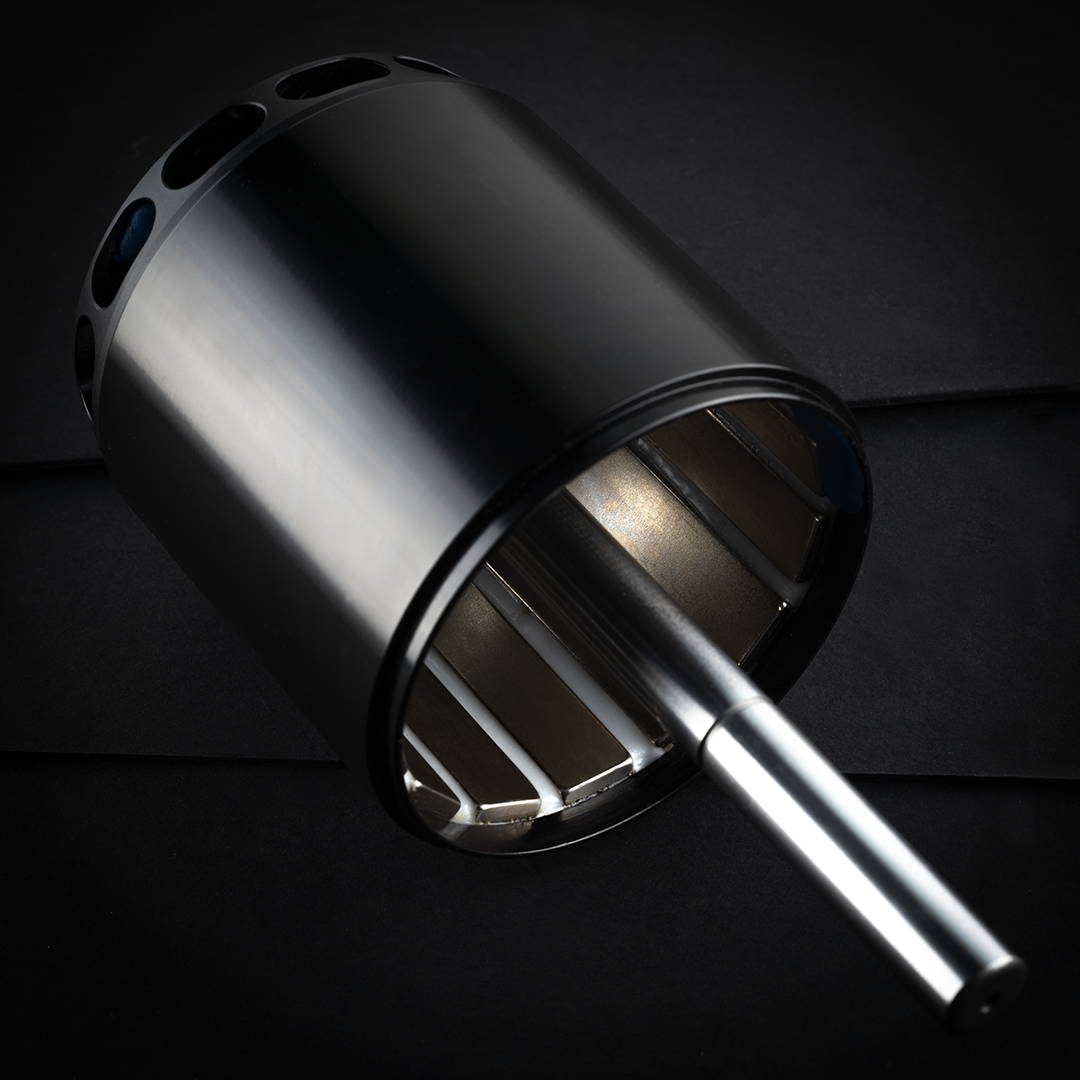 More range through improved efficiency.
Good magnetic design and low friction helps get the most out of your battery. Overall range can be increased by up to 20% after changing to our motors.
Active cooling for maximum performance.
Centrifugal blower fins evacuate air from the rear of the motor, drawing in cool air through the mesh protected intakes, keeping the coils and magnets cool.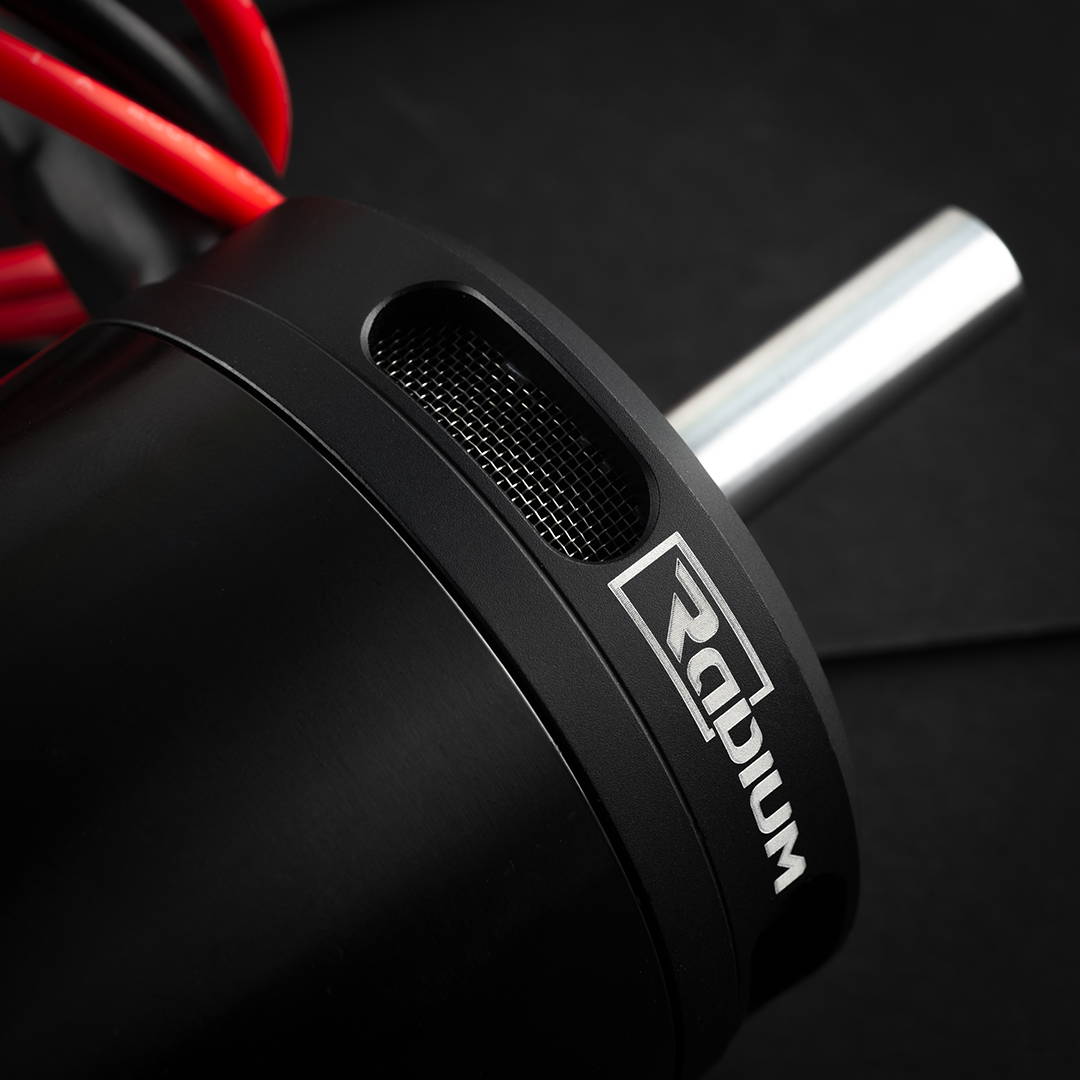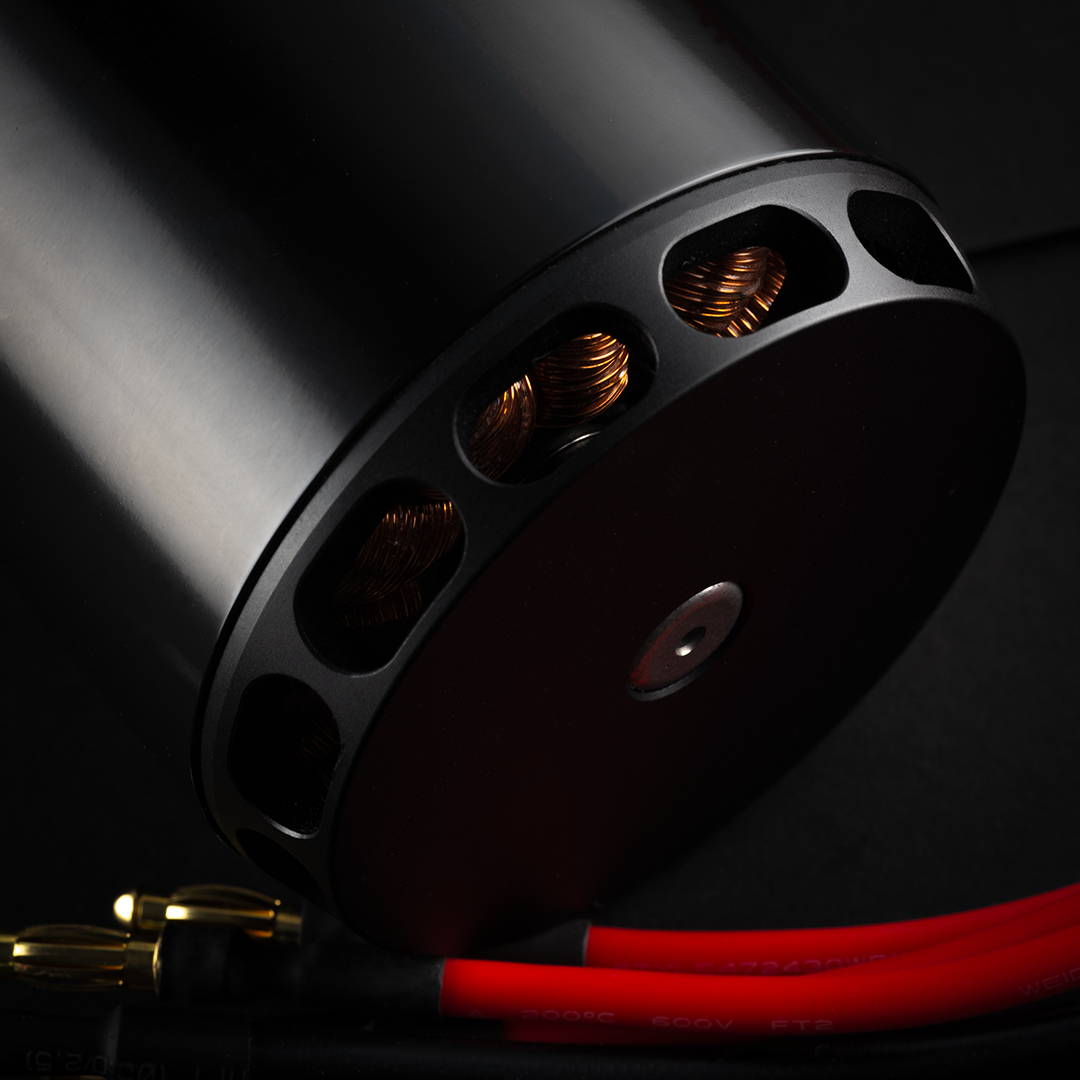 Radium 6485's running in Square Wave Mode for that Tie Fighter sound!
Ultra quiet FOC operation


Ultra low rolling resistance

Replaceable quad bearings


Dust sealed exterior bearing

Front mounted sensor PCB for the most reliable sensor operation

High efficiency for maximum range

Active cooling system

Mesh protected air intakes
Dyno verified peak power - 8397W (245kv/48V), 7026W (205kv/48V)

10-20S Voltage

64mm diameter, 85mm length

Curved N45UH magnets rated to 180C

Battle hardened (magnets reinforced with additional epoxy)

Serviceable quad NMB bearings

2.5mm thick steel rotor for impact protection and improved magnetic flux path

Cooling system with mesh protected air intakes

Front mounted PCB for best sensor performance

Multi-core flexible Teflon hall sensor wires with 2.0mm JST connector (vesc plug & play), 40cm length

Red 12awg silicone phase wires (30cm) with 4mm bullets

8mm shaft with keyway, 45mm length

44mm mounting pattern (adapters for 30mm Lacroix/SRB 3-Link pattern sold separately)

Maximum operating temperature of 100C

Each motor weighs 1.1kg
12 Month warranty  *Conditions apply
PLEASE NOTE Price is for one motor